The supposed "beef" between Common and Drake is hip-hop's funniest rivalry since Ray J told Fabolous he would hire a bigger man to
"stick him in the booty."
Weeks before the release of his new album The Dreamer/The Believer, cardigan wearing Common humorously claimed he was hip-hop on his latest single Sweet.
The 39 year old vet, known for his modelling work with The Gap, used non-ironic lines including: "You never wanna go against me, you know that man. You too soft for that."
Despite hurting Drake's feelings and starting the rivalry as marketing for his new album, the 2011 Common is definitely not the same person who infamously shocked Ice Cube with his 1996 diss "The Bitch In Yoo."
No, this is a different era. This is the Queen Latifah squeezing, knitted scarf and corduroys Common.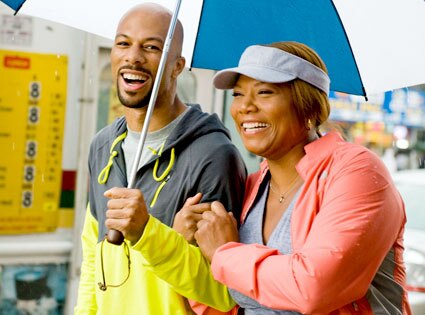 Former teen actor Drake, real name Aubrey Graham, has also become synonymous with being soft. Thanks to his emotional rapping style and
this photo
, and
this one
,
this one
, and
this one
…. oh and
this one
.
However, the problem isn't if they make terrible songs or even that they are soft. Because who really cares?
It's the absolute lack of believability that one could actually harm the other. Any anger between the two will result in nothing more than a prolonged tickle fight.
Drake carried on the ridiculousness by releasing his indirect response to Common this week on the new Rick Ross mixtape Rich Forever.
Make you sure you look at his tough guy expression and have a laugh. Is anyone out there taking these guys seriously? Give me a break.
Update: Lovable Lonnie responded and it's as sad as expected. It actually sounds like Common just wanted to be featured on the track with Drake so he made his own remix.
Who knows if we will see pillow vs marshmallow round 2 or if these two will hug it out already.